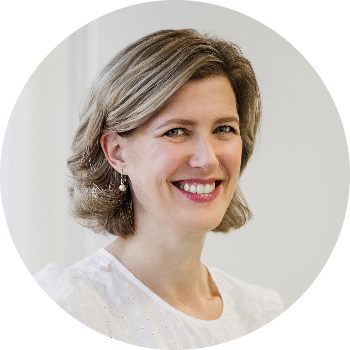 Rachel Amos

Senate

Founder

UK
I founded the Senate based on 15 years of in-house legal experience including being a general counsel and global head of compliance. During that time I also worked in the middle east putting together the regulatory function for a huge sovereign wealth fund.

In all of these roles, I took legal and regulatory advice again and again to help make decisions, to figure out how to make a new product, find out how to sell product, work out which regulatory icebergs were out on the horizon and quickly triage for problem areas.
When we made the Senate I contributed all that knowledge into making a platform that would have helped me take or give advice in my previous life.

I hope you like it. Feel free to message me about any ideas or improvements at rachel.amos@senatesense.com.
Questions they have asked
Welcome to the Showcase Senate. Do you know who to contact if you have suggestions, feedback or problems?

Responses [2] 18 Nov 2021

Do you know that you can enrich your answer?

Would you like a demo of SenateSense and SenateTalk?

Responses [2] 26 May 2021

Do you have advice on using platforms to maximise professional knowledge sharing?

Responses [7] 09 Jun 2021

Can I use Senate products to gather all my content in one place?

Why do people share knowledge (on social media / in a business) and how is that relevant to my business and using the Senate products?

What is the benefit of using a Q&A platform, isn't emailing clients easier?

Can I see the Senate team present the product?

Responses [2] 18 Nov 2021
Questions they have answered
How do I get started on SenateSense ?

Responses [2] 25 May 2021

What happens to my data if I were to leave the SenateSense platform ?

What's wrong with email ?

Responses [2] 25 May 2021

Is there a quick and easy way to onboard my whole team or group of experts ?

Will my SenateSense platform be open to the public ?

Do you have existing clients / case studies I can reference ?

Do closed questions lead to better answers ?

Does SenateSense integrate with other platforms / tools ?

What are the different use cases for SenateSense ?

Responses [2] 26 May 2021

What is your pricing structure ?

Is there a moderation feature on the SenateSense platform ?

How do I use SenseCheck ?

Is this better than using LinkedIn or Facebook? How is it different?

Responses [2] 08 Jun 2021

Can SenateSense integrate with a client website? If yes, how?

Responses [2] 25 Jun 2021

Can I link to documents on sharepoint, dropbox or other document hosting platform?

Responses [2] 25 Jun 2021

Can I use Senate products to gather all my content in one place?

Why do people share knowledge (on social media / in a business) and how is that relevant to my business and using the Senate products?

What is the benefit of using a Q&A platform, isn't emailing clients easier?

Can I see the Senate team present the product?

Responses [2] 18 Nov 2021